Have you ever considered purchasing your own boat, but the constant maintenance and upkeep deterred you? We hear you! Electric Boat Rentals offers an easy, exclusive membership to get you out on the water and experience the harbor in a unique way without any hassle. Located right off of Pacific Coast Highway in Lido Marina Village, this is an amazing opportunity to have fun and entertain friends/family/clients going into this spring and summer!
For the last 6 years and counting, Electric Boat Rentals has offered memberships and welcomed hundreds of locals across Orange County into our VIP fleet. This membership has absolutely no blackout dates; you're able to sail on the 4th of July, Christmas (boat parade!!), Mother's Day, etc. while avoiding any holiday premiums and extra costs we would normally charge. Furthermore, with the membership, you have special access to our boats for up to 4 hours a day, every day, whenever you want! Our dockhands and office staff dedicate themselves to giving you a stunning day out on our electric boats for every ride.
We are currently the ONLY company in Newport Beach harbor offering a pink electric boat to satisfy any special occasion needs, which is just one color in our expansive fleet. All of our models come in a variety of colors to choose from - you have access to every boat as a member! Our 3 boat models include the Fantail 217 (most requested and closest to a classic Duffy experience with a full canopy), the Volt 180 (wrap-around seating and slightly wider than the Fantail without a full canopy), and the newest addition, the Phantom (entirely made of recycled plastic, no covering, and much sportier than our other models). Pictured below, you'll find all three: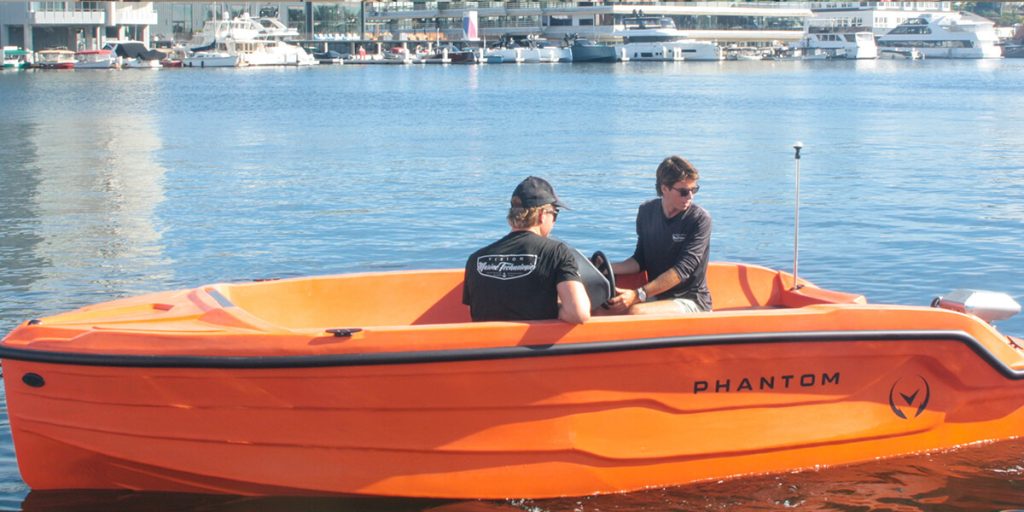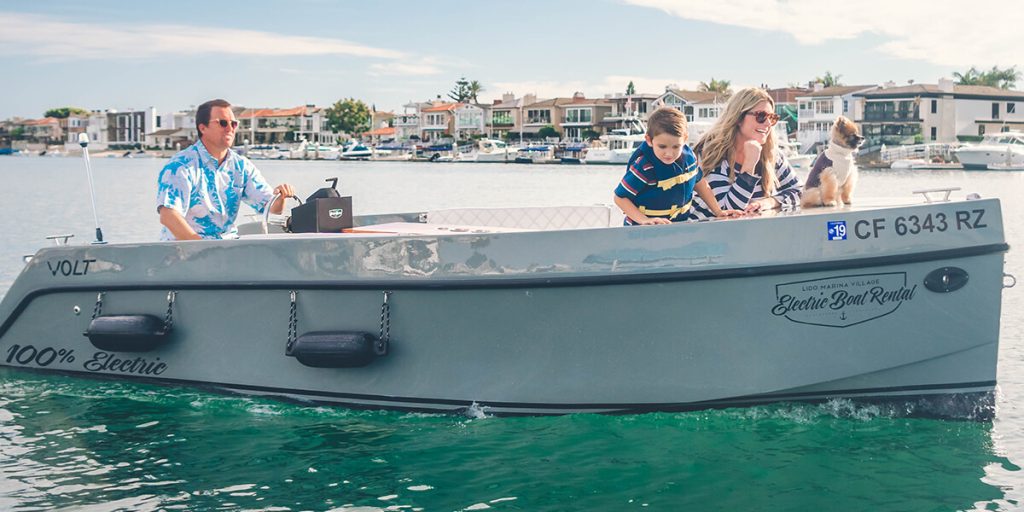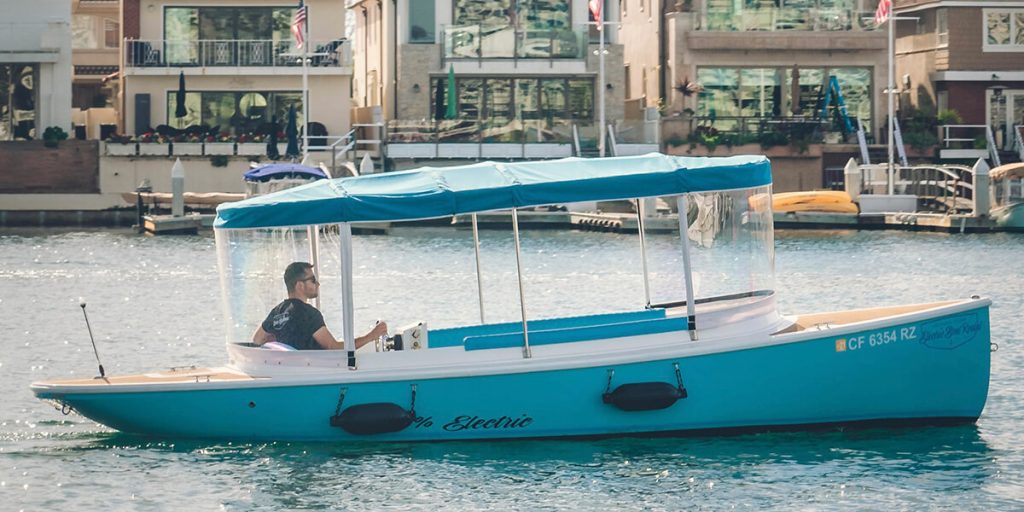 Did you know the Duffy boat originated in Newport Beach? For nearly 50 years, these little boats built for leisure have made their mark around Balboa Island and Lido Marina Village. The relaxed lifestyle of Southern California invites you to indulge in a boat ride, and maybe even docking and dining at any of the waterfront restaurants in the harbor! It's the perfect thing to do in Newport Beach; Duffy boat cruises are a cornerstone for locals. Our membership gives you the chance to live like a true Newport Beach native and become a part of a timeless tradition whenever you want.
So, what's the catch? The answer: nothing! Here's the rundown.
Our 12-month membership contract can be paid in full for $7,440 or $495 monthly with absolutely no hidden fees after payment, just a fully refundable $500 security deposit and a $1,000 initiation charge.
A super quick, streamlined Docusign contract link that can be accessed and completed even on your phone.
Up to two people on the contract.
No blackout dates whatsoever. This includes the infamous Newport Beach Christmas Boat parade!
Access to our boats whenever you'd like, every day, up to 4 hours.
No maintenance or upkeep; owning a boat without any inconvenience.
A personalized experience you can't find anywhere else with boating in Newport Harbor!
To get you ready for this spring and summer, we're offering a FREE month tacked onto your 12-month contract if you sign up now. That's right, a totally free 13th month with us! It's the perfect time to join - what are you waiting for?