Check out our Specials and Discounts available to save on your rental.


Book Your Unforgettable Cruise For
Memorial Day
Labor Day
Thanksgiving Day
Christmas Boat Parade
Parade of Lights
New Years Eve & New Years Day
Valentines Day
Fourth of July
And More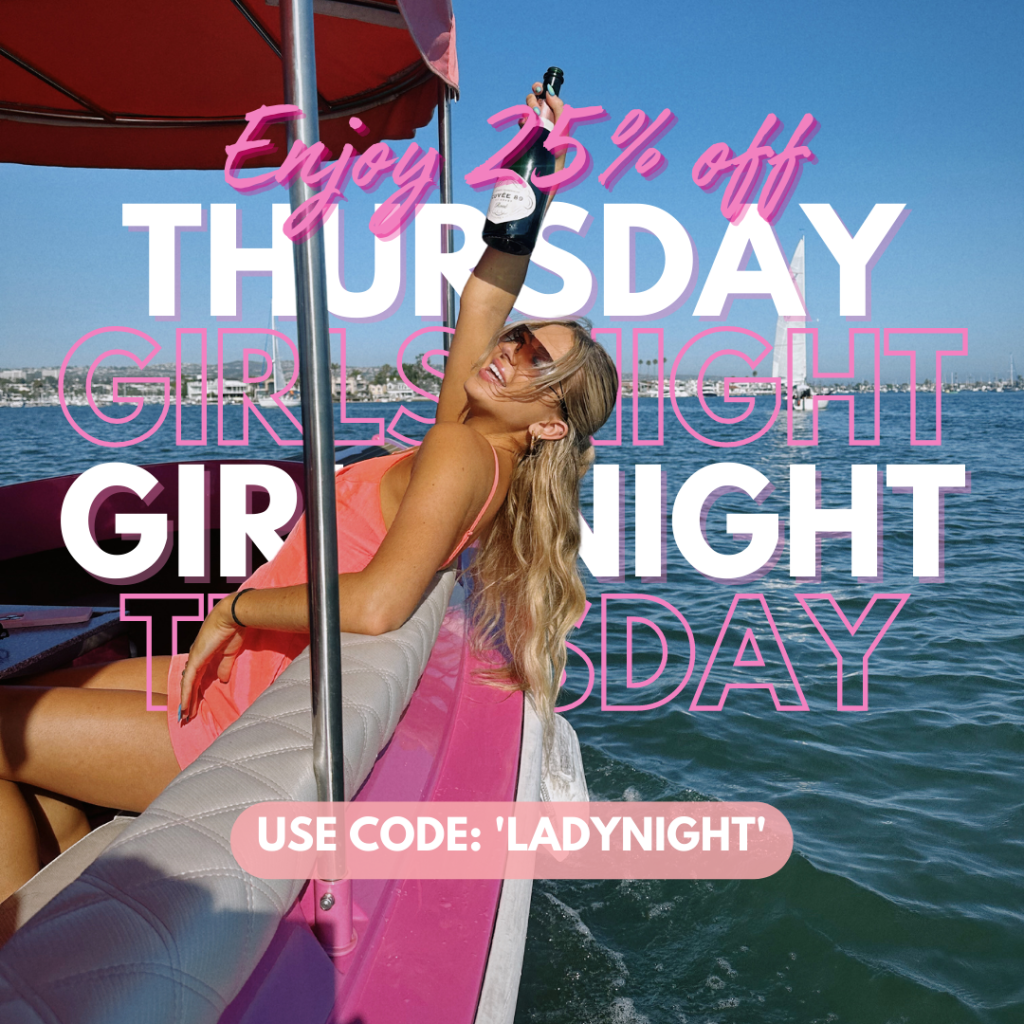 Thursdays are for the GIRLS!✨
Every Thursday, we're celebrating women with our 'Ladies Night'. Glide through the harbor with a fabulous 25% off your boat. Copy and paste this code: 'LADYNIGHT' to book your Thursday night out online or give us a 📞
(949) 612-8248
. Sea you soon!
*$99 for 2 hours with valid student ID
*Security Deposit required
*21 years old minimum for renter
*Offer valid Monday to Thursday
*Blackout dates apply
1. Weekends 100$/hour off SEASON
*October 15 to March 15
*2 hours minimum
*Blackout dates apply
1. weekday 50% off special
*Monday to Thursday
*Blackout dates apply
*Pink boat does not apply
1. Weekends early $100 off special
*Saturday and Sunday
*Departures at 9:30 and 10:00 only
Please send us a picture from your cruise that we can repost on Tripadvisor, Google, Yelp or instagram and the best picture will be awarded a 2h cruise.
*Must be used in the weekdays.
Send to: am@electicboats.ca
Vision Electric Boat Rental is always having
updated specials and Holiday pricing.