Vision Marine Technologies (Vision Marine/NASDAQ: VMAR), Electric Boat Rental's parent company, strives to place environmental conservation at the helm of its mission. After working hard to develop innovative products with the reduction of humanity's carbon footprint in mind, collaborating with other like-minded companies to further that goal only makes sense. That's why Vision Marine is excited to announce a partnership with none other than 4Ocean - one of the world's leading organizations focused on cleaning our seas and rivers.
Founded after a trip to Bali by surfer-friend duo Alex Schulze and Andrew Cooper back in 2017, 4Ocean has already removed 31,278,381 pounds of trash (and counting) from our waters globally. In just 6 years, this company managed to take its operation worldwide and create sustainable, full-time jobs for hundreds of crew-members dedicated to cultivating cleaner communities. Not only do they aim to remove plastics and pollutants; 4Ocean centers around raising awareness and changing everyday behaviors to maintain a cleaner planet. The cleanup process is vital, but preventing further damage to our oceans starts individually!
What helps fund 4Ocean's efforts? Co-founders Alex Schulze and Andrew Cooper came up with the idea of a bracelet to ensure their message could be carried with anyone, anywhere. It's a great conversation starter; their sustainable bracelets come in a wide variety of colors and designs to choose from.
Every bracelet is unisex, handcrafted locally in Bali, entirely created from recycled plastics, and fully waterproof!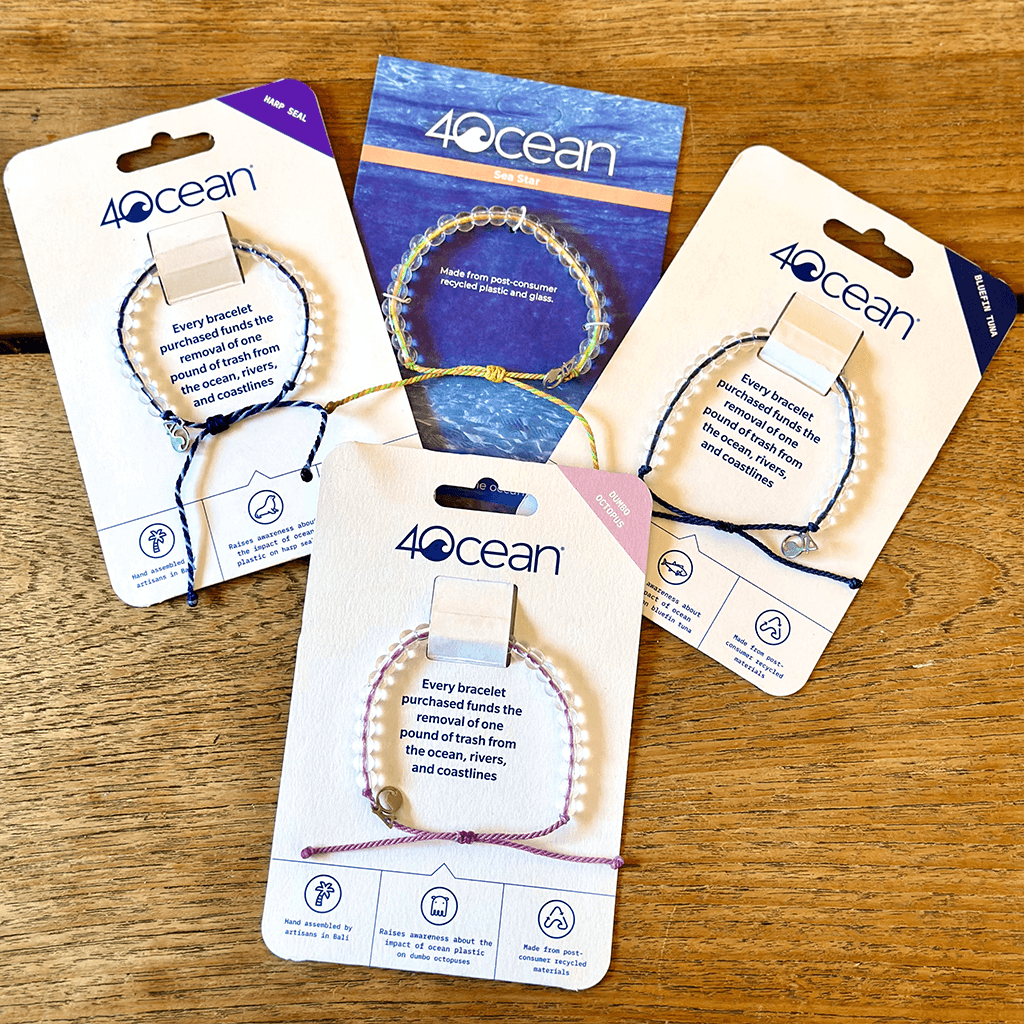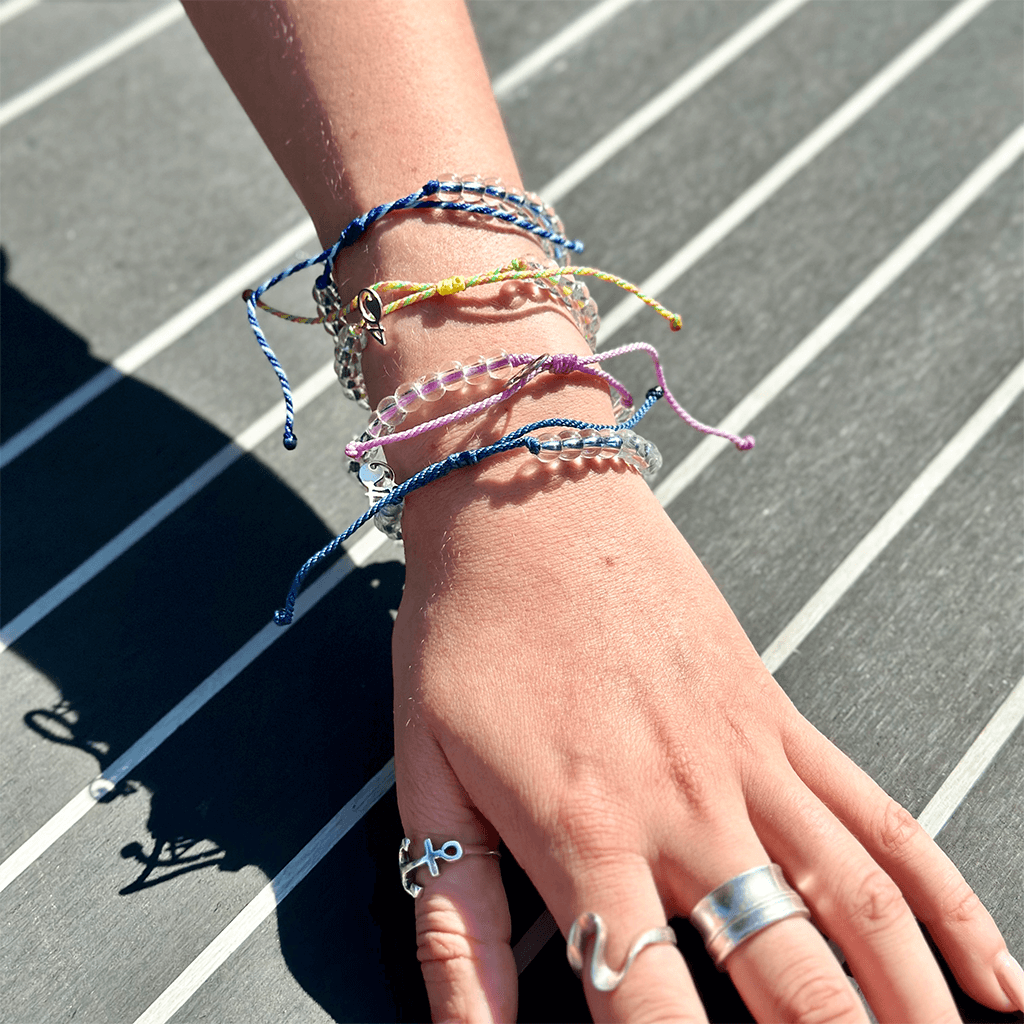 Each purchase you make removes 5 pounds of plastic/debris from our waters. 1% of the company's gross profits from these sales are also donated to non-profit, ocean-centered organizations annually - over 2 million dollars so far! Plus, with carbon-neutral shipping? A totally guilt-free investment.
Electric Boat Rentals is excited to begin carrying these bracelets! They'll be available for purchase online and for pickup in-store, with so many colors to choose from. We'd love to give our customers the chance to join in the ocean-cleaning efforts, and become a member of the "clean ocean movement!"